EU Specialty Food Ingredients News
2019-11

ELECTIONS OF A NEW BOARD OF EU SPECIALTY FOOD INGREDIENTS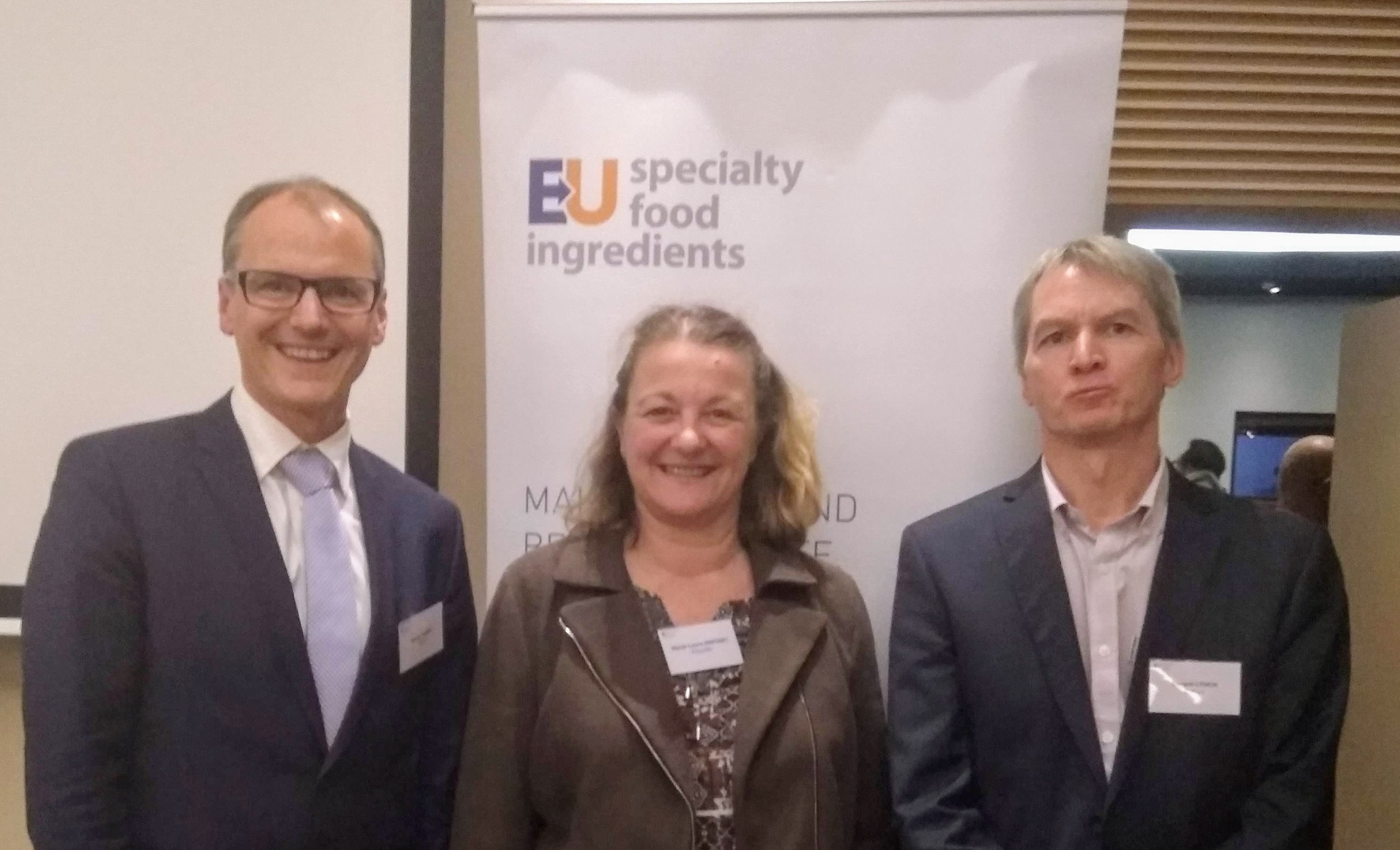 At its AGM on 13th November 2019, EU Specialty Food Ingredients elected a new Board for a one-year term.
Mr Gerard Lynch (R&D leader, systems & Texturants, Emulsifiers & Sweeteners Technology and Innovation at DuPont Nutrition & Health), is appointed President. Mrs. Marie-Laure Empinet (Member of EPA – The European Association of Polyol Producers) is appointed Vice-President and Mr Bernd Haber, Global Head of Regulatory for BASF Human Nutrition, was re-appointed Treasurer.
The other administrators are:
For the College of companies
Mr Dominique Speleers (Executive Board Member for Sales and Marketing at Beneo)
Mr Geert Maesmans (Director Research, Development and Innovation at Cargill Texturizing Solutions)
Mr Peter Van Dael (Senior Vice-President Nutrition, Science and Advocacy at DSM )
Mr Valter Dompè (President Kemin Food Technologies)
For the College of associations
Mr Miguel Prieto-Arranz (Sector Group Manager at CEFIC – European Chemical Industry Council)
Mr Marco Mercenari (Vice-President Additives & Processing Aids Group at Federchimica AISPEC)
Mrs Frances Hunt-Wood (Secretary General at ISA, International Sweeteners Association)
Mrs Mélanie Le Plaine-Mileur (Secretary General at Synpa, les ingrédients alimentaires de spécialité)
Mrs Ulrike Zimmer (Secretary General at VCI – Fachvereinigung Lebensmittelzusatzstoffe)
Congratulations to the new Board!
Press Room
If you're a journalist or PR person, we have complete information packs on various subjects.