Infographics
Specialty food ingredients play a key role in the food value chain. They typically help preserve, texturise, emulsify and colour food, and can add health benefits as part of an overall balanced diet and lifestyle.
Our infographics below can help you learn more about specialty food ingredients' benefits, role in the diet and in the food chain.
SPECIALTY FOOD INGREDIENTS: INNOVATING TO MEET CONSUMER NEEDS
The ingredients industry is a trusted partner that helps manufacturers to innovate and bring to market food & drink products responding to consumers varied and evolving demands for:
Health and calorie reduction
Sustainability & Fairness
Convenience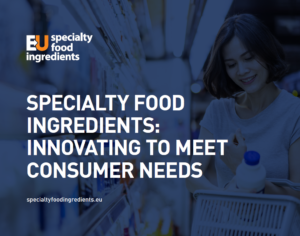 SPECIALTY FOOD INGREDIENTS: ADDITIVES IN THE SAFETY SPOTLIGHT
2 in 5 Europeans take a personal interest in food safety, with 50% considering it an important factor when buying food. Among other specialty food ingredients, food additives can play a key role in the manufacturing of safe food and drinks.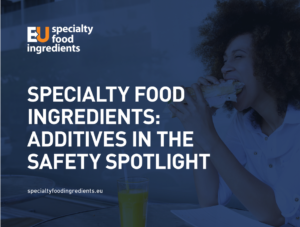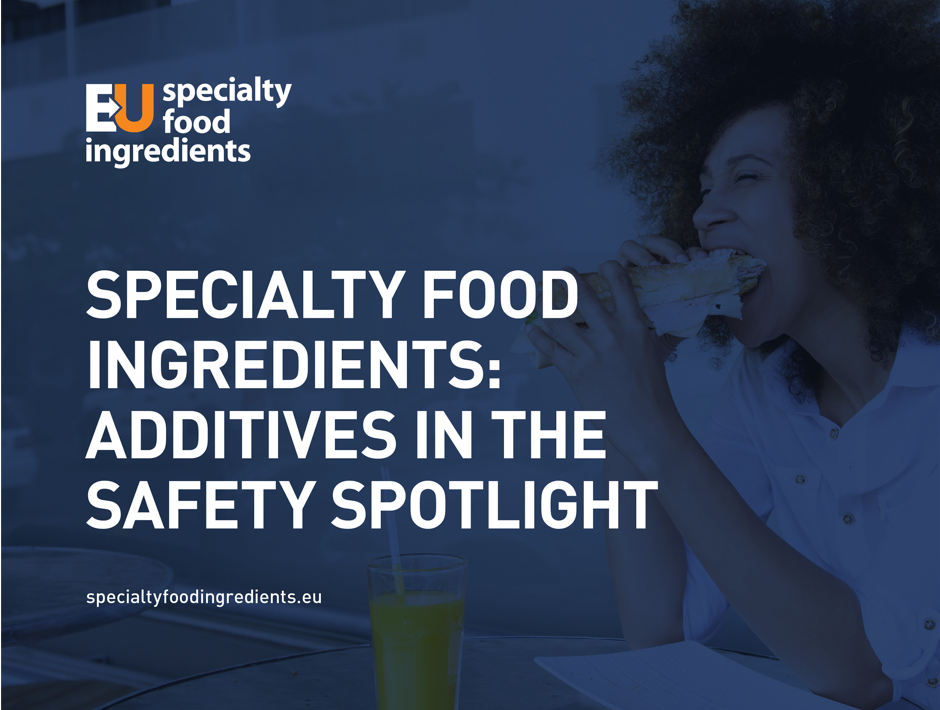 SPECIALTY FOOD INGREDIENTS: SUSTAINABLE SOLUTIONS FOR THE FOOD SYSTEM
Our industry is on a sustainability journey to provide tools and solutions for current challenges, and those yet to come, thus contributing to a sustainable future for people, the planet and business, also in line with the UN Sustainable Development Goals (SDGs).
For example:
By following responsible manufacturing practices, our industry contributes to efficient operations while minimizing carbon footprint;
By providing innovative ingredient solutions, our industry can contribute to a huge variety of enjoyable food & drink products;
By utilizing valuable by-products, our industry follows a waste to wealth concept;
Specialty food ingredients play a key role in safely sustaining the desired taste and texture of a huge variety of foods, thus extending shelf life and helping to reduce food waste.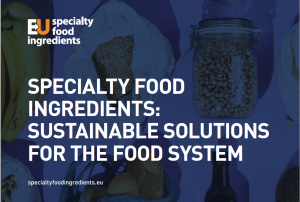 HOW SPECIALTY FOOD INGREDIENTS HELP MEET SPECIFIC DIETARY NEEDS
Specialty food ingredients allow food and drink manufacturers to create products tailored to specific dietary needs, all of which are safe, healthy and convenient.
For example:
Recipe changes can help address and manage non-communicable diseases (NCDs) without compromising on taste, choice and convenience;
Adding essential nutrients to food and beverages can help reduce age-related risk factors and deficiencies;
Alternative innovative ingredients offer consumers with food allergies and intolerances a wider choice of products.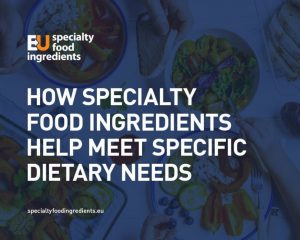 Press Room
If you're a journalist or PR person, we have complete information packs on various subjects.