EU Specialty Food Ingredients News
2020-07

EU SPECIALTY FOOD INGREDIENTS GUIDANCE ON RESPONSIBLE B2B COMMUNICATION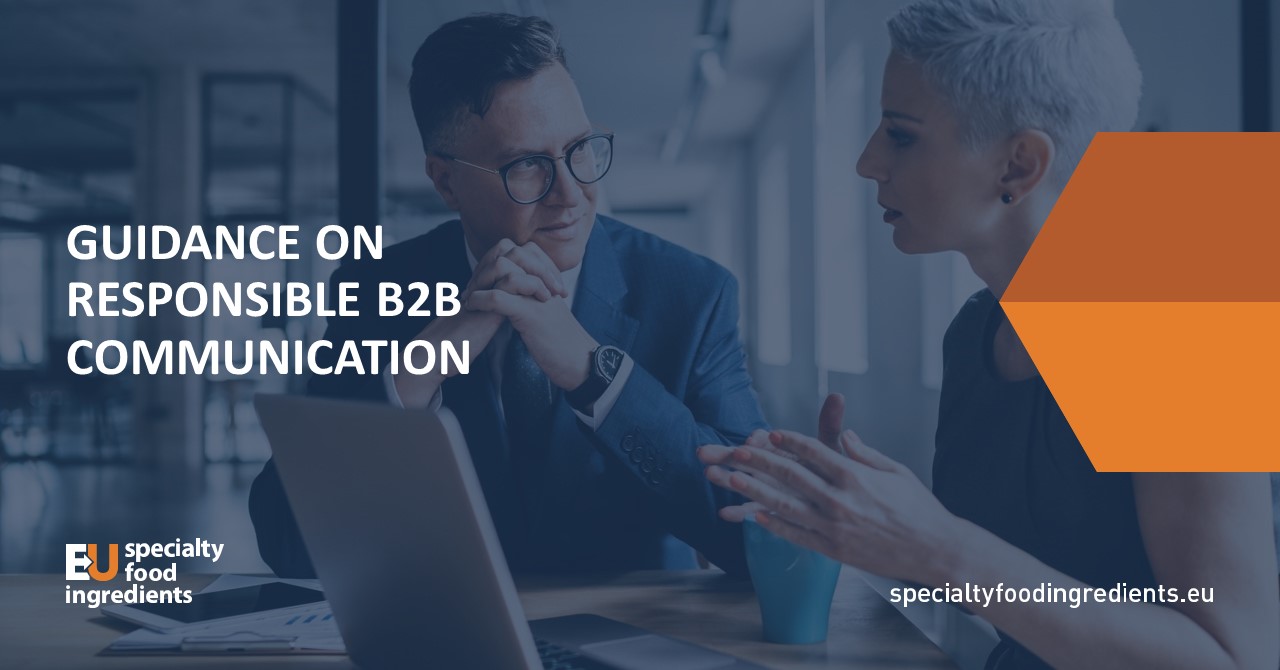 The European specialty food ingredients industry has always worked to make possible the great – nutritious, safe, sustainable, affordable, convenient and delicious – foods and beverages consumers enjoy every day. We recognise the importance to adhere to the highest standards not only in our production, but also when communicating about our products.
Today we are more and more exposed to information from many different sources on pros and cons of food ingredients which makes sometimes difficult to find balanced and reliable facts around this topic. We are committed to develop a fair understanding of the role and benefits of specialty food ingredients and gain recognition of their contribution to the food value chain.
Therefore, as manufacturers and members of EU Specialty Food Ingredients, we have decided to proactively collaborate to rebuild trust in specialty food ingredients, an essential step towards balanced food information, and we have developed this document providing guidance on responsible B2B marketing and communications practices about specialty food ingredients.
Please read the full EU Specialty Food Ingredients guidance on responsible B2B communication by clicking here.
Press Room
If you're a journalist or PR person, we have complete information packs on various subjects.