EU Specialty Food Ingredients News
2021-06

HAPPY WORLD FOOD SAFETY DAY!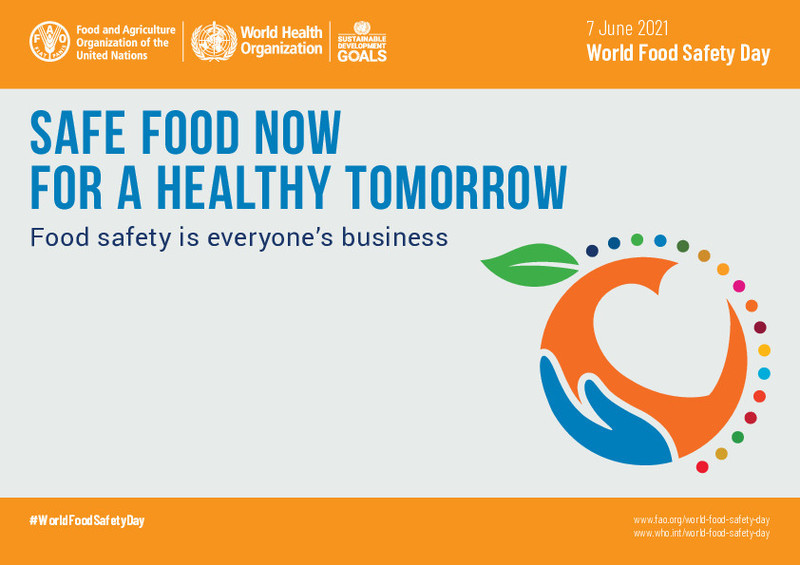 Today, 7h June, we celebrate World Food Safety Day (WFSD). Food safety is everyone's business, and this is why we support FAO/WHO Codex Alimentarius in raising awareness about the importance to prevent, detect and manage foodborne risks, contributing to food security.
Thanks to the use of specialty food ingredients in food processing, consumers have access to safe, convenient and affordable food. For example, specialty food ingredients are used to:
Stop foods from deteriorating too rapidly, e.g. by preventing undesirable micro-organisms from growing, or by slowing down the chemical reactions that make them go off (e.g. preservatives, cultures in fermented products)
Maintain a food's nutritional profile, for example by preventing vitamins, essential amino-acids and unsaturated fats from degrading (e.g. antioxidants)
Mitigate the formation of undesirable components such as acrylamide generated in a wide range of cooking processes (e.g. enzyme asparaginase and ingredients such as citric or ascorbic acid, calcium salts).
Food safety is a shared responsibility between governments, producers and consumers. EU Specialty Food Ingredients, thanks to its observer status at Codex Alimentarius, is committed to contribute to the establishment of international food standards, guidelines and codes of practice, which contribute to the safety, quality and fairness of international food trade.
Learn more about the role of specialty food ingredients in the safety and convenience of food, by downloading our dedicated factsheet here.
Press Room
If you're a journalist or PR person, we have complete information packs on various subjects.