EU Specialty Food Ingredients News
2022-01

INFOGRAPHIC: SPECIALTY FOOD INGREDIENTS: INNOVATING TO MEET CONSUMER NEEDS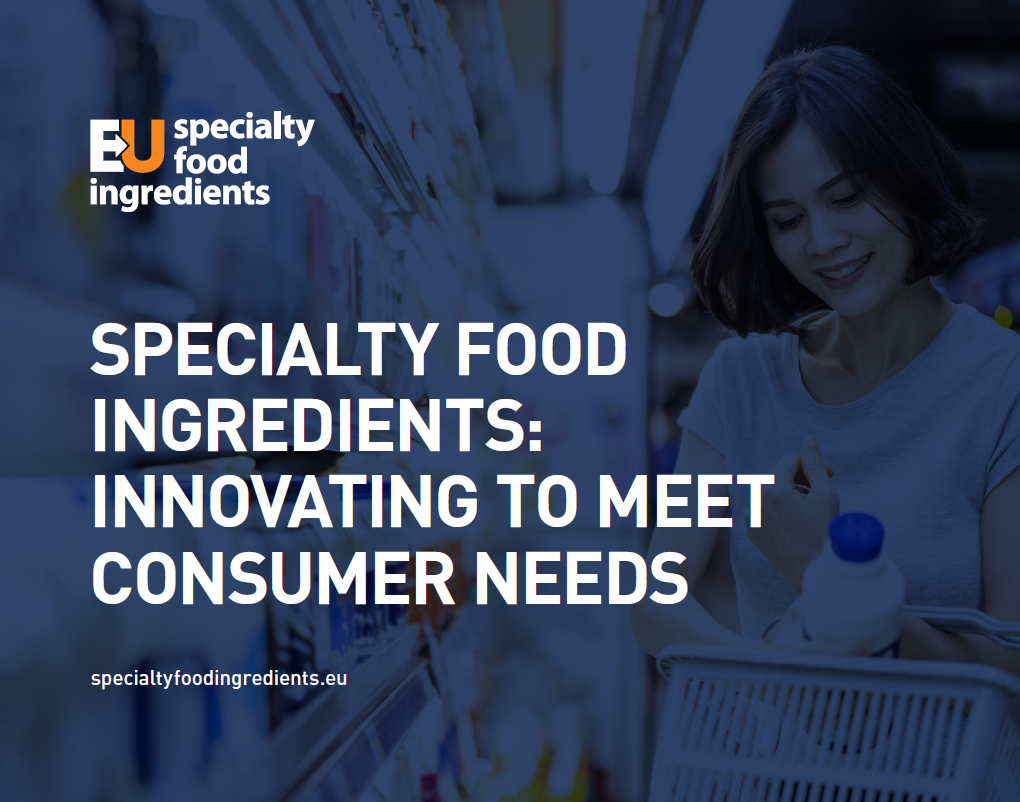 EU Specialty Food Ingredients is happy to present its new infographic 'Specialty Food Ingredients: Innovating to meet consumer needs'.
Delivering nutritional, technological and health benefits, specialty food ingredients play a key role in the creation of safe, nutritious, tasty and convenient food and drink products. The world is facing multiple issues, from feeding a growing population in a sustainable way to tackling public health concerns, as well as meeting individual nutritional needs and dietary choices. Therefore, a continued focus on science-driven innovation is necessary in order to find solutions to the challenges of today and tomorrow.
The ingredients industry is a trusted partner that helps manufacturers to innovate and bring to market food & drink products responding to consumers varied and evolving demands for:
Health and calorie reduction
Sustainability & Fairness
Convenience
In order to keep working on these solutions, it essential to have a framework sustaining innovation with:
rules and laws promoting innovation
policies that are based on scientific evidence
transparency and education to build consumer trust in ingredients, food processing and the science underpinning it
Download our infographic and learn more about facts, figures and trends around food innovation.
Press Room
If you're a journalist or PR person, we have complete information packs on various subjects.