EU Specialty Food Ingredients News
2021-12

Specialty Food Ingredients can play an important role in achieving the Farm to Fork objectives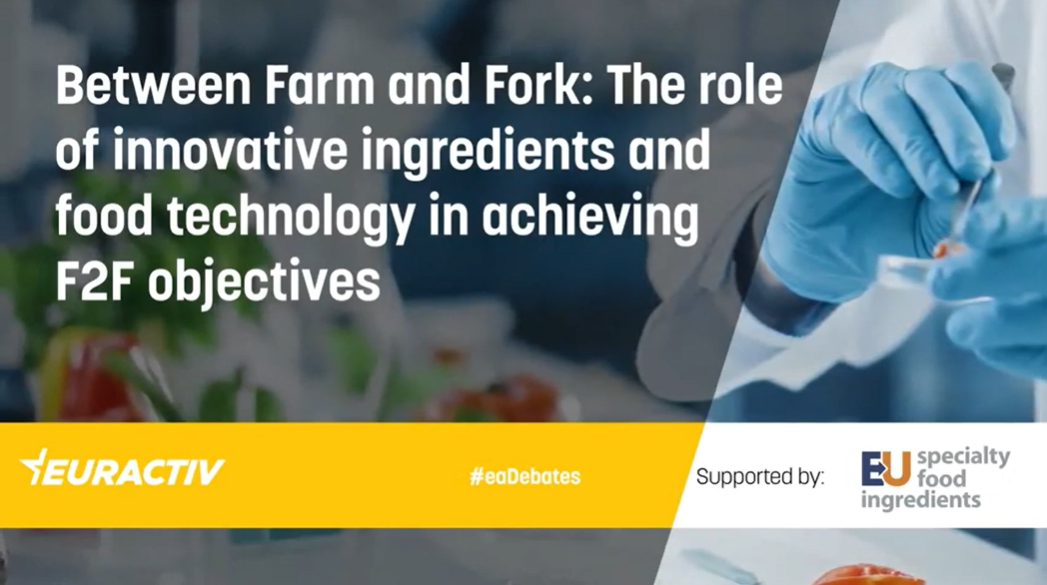 Specialty Food Ingredients was proud to support today, 6th December, the EURACTIV virtual conference 'Between Farm and Fork: The role of innovative ingredients and food technology in achieving F2F objectives'.
It was good to see the panellists agreeing on the need to have systemic innovation to transition to healthier and more sustainable diets and on the important role that can be played by actors in the middle of the food chain, such as specialty food ingredients' producers.
Some challenges were also recognised in this process, such as the importance to better educate consumers about balanced diets, to inform them about the processing needed for food reformulation, and the need to better assess the role played by emotional and cultural preferences in food choices.
The specialty food ingredients industry remains committed to co-operate closely with all actors in the value chain and to actively contribute to this process offering innovative ingredients solutions.
You may watch the debate on demand by clicking here.
Press Room
If you're a journalist or PR person, we have complete information packs on various subjects.