EU Specialty Food Ingredients News
2019-06

WORLD FOOD SAFETY DAY – THE CONTRIBUTION OF SPECIALTY FOOD INGREDIENTS TO THE SAFETY OF FOODS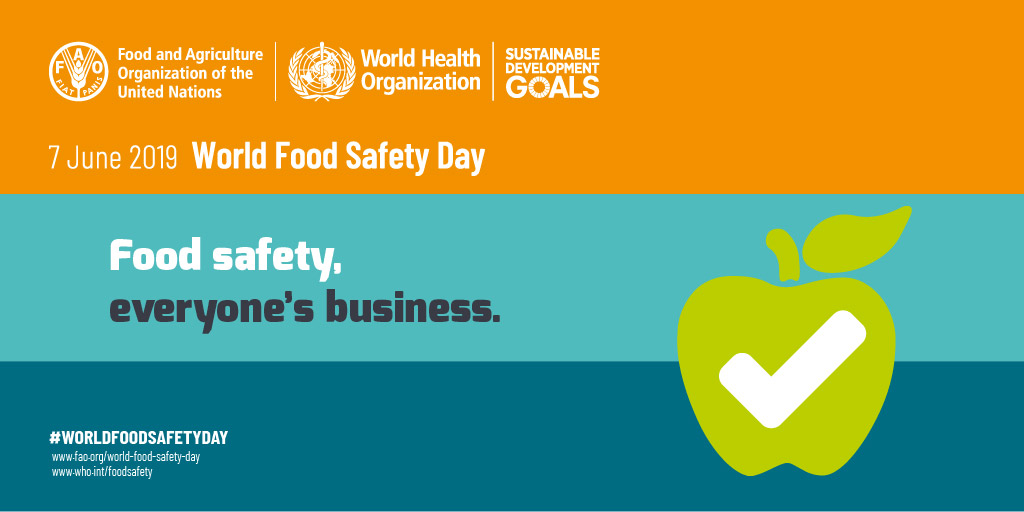 On the occasion of the first World Food Safety Day on 7 June, the FAO/WHO Codex Alimentarius has invited all stakeholders to raise global awareness about food safety in general and to highlight that everyone involved in food systems has a part to play. In the context of the call to actions "Keep it safe – Business operators must make sure food is safe", EU Specialty Food Ingredients reminds the contribution of specialty food ingredients to the safety of foods.
Specialty food ingredients are an integral part of the overall food manufacturing value chain. For example, they are used to:
Stop foods from deteriorating too rapidly, e.g. by preventing undesirable micro-organisms from growing, or by slowing down the chemical reactions that make them go off (e.g. preservatives, cultures in fermented products);
Maintain a food's nutritional profile, for example by preventing vitamins, essential amino-acids and unsaturated fats from degrading (e.g. antioxidants);
Mitigate the formation of undesirable components such as acrylamide generated in a wide range of cooking processes (e.g. enzyme asparaginase and ingredients such as citric or ascorbic acid, calcium salts).
Being granted an Observer status at Codex Alimentarius, EU Specialty Food Ingredients supports the establishment of international food standards, guidelines and codes of practice, which contribute to the safety, quality and fairness of international food trade: "consumers can trust the safety and quality of the food products they buy and importers can trust that the food they ordered will be in accordance with their specifications."
In a world where there are greater demands on our increasingly stressed food systems, our industry is driving future-ready innovation that will ensure that projected populations of 9 to 11 billion will get the safe, healthy, nutritious and affordable foods and beverages that meet their expectations and are produced within planetary boundaries.
Concise statements about the role of specialty food ingredients are available here; detailed information about specific categories of ingredients is available here.
Press Room
If you're a journalist or PR person, we have complete information packs on various subjects.